Win this unique first prize!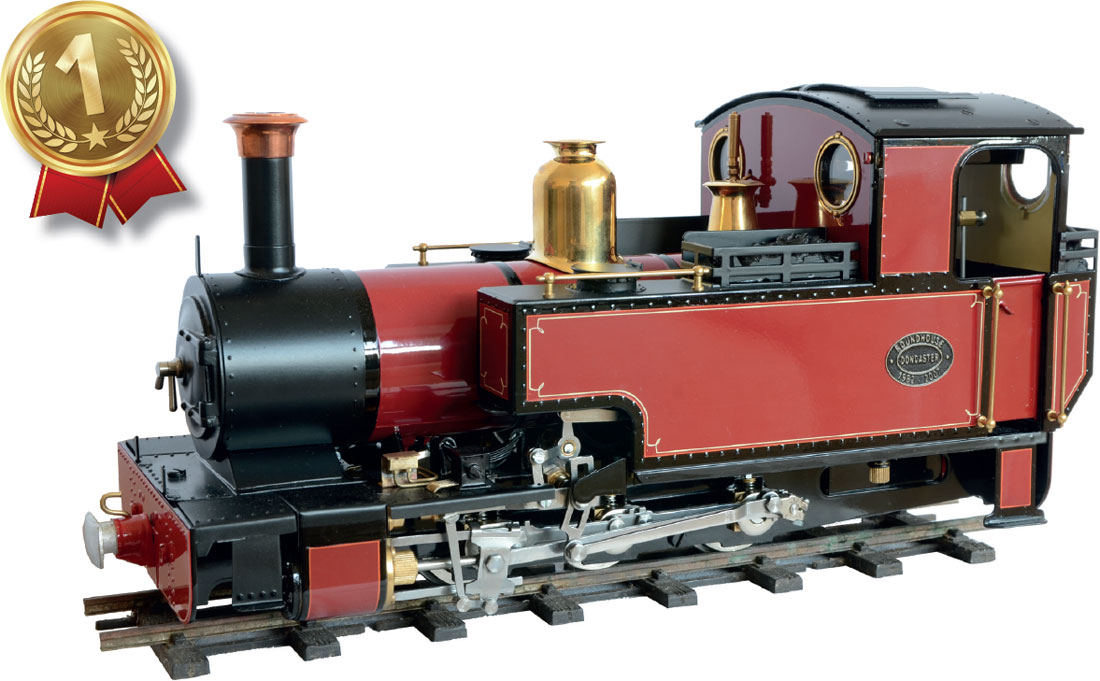 Tickets only £1 each!
Specially commissioned for the 2020 prize draw, this Bespoke Roundhouse 'Silver Lady' comes with radio control, a unique lining scheme by Berry Hill Works and 'super' detailing by Locoworks. There will only ever be one of these locos! This fine loco could be yours for an investment of only £1!
Plus many other incredible prizes to be won
Full list of prizes*
Roundhouse Silver Lady – R/C fitted, Berry Hill Works lining and Locoworks detailing
Roundhouse Hercules – R/C
Accucraft Talgarth – gauge adjustable
Accucraft Sabrina – gauge adjustable
Roundhouse Jennie (32 or 45mm)
Brunel Models Bratton Fleming station (built and painted)
3 IP Engineering coaches – built, painted and customised by Coach and Wagon Works
PDF Baldwin petrol tractor (kit)
Berry Hill Works lining voucher
The 'affordable garden rail' set – various kits with all you need to build a railway in a single box
Blackcat Bridges voucher
Anything Narrow Gauge tool box and loco box
Loco-Boxes loco boxes or vouchers
Motley Miniatures – painted figure sets
16mm Association  – 2 umbrellas
2021 calendars – donated by the Penrhyn Quarry Railway Society
*Prizes are correct at the time of editing and may be subject to change. Photo above is of the actual first prize.
Don't forget your prize draw tickets!
Draw to be held at the 16mm Association National Garden Railway Show, The Arena, East of England Showground, Peterborough, on Saturday 4th April 2020. Promoter: The Association of 16mm Narrow Gauge Modellers, Registered Company 3117166. Draw registered under the Gambling Act 2005, Charnwood Borough Council: Registration No: L447
The Association would like to thank the following businesses who have helped furnish prizes for the Draw: Accucraft, Anything Narrow Gauge, Berry Hill Works, Blackcat Bridges, Brunel Models, Coach & Wagon Works, Houstoun Gate Locomotive Works, Loco-Boxes, Locoworks, Motley Miniatures, PDF Models, Penrhyn Quarry Railway Society, PS Models, Roundhouse Engineering, SLR Models, and Wood Valley Works.  Thanks are also due to Alan Regan who helped finish Silver Lady. Their support in their different forms is much appreciated.